Customer Reviews
About Me
By Eileen M.
Montebello, NY

"The guys actually left the garage cleaner than when they arrived!"

By Alecia T.
Pine Bush, NY

"From beginning to end professional and courteous"

By James B.
Livingston Manor, NY

"The value/cost of the products offered. The professionalism and honesty from the salesman (John). We never felt pressured to..."

By Lois W.
Newburgh, NY

"Had my old basement waterproofed and had a dehumidifier installed. Everyone was so professional and just fun to work with on..."

By Tim B.
Kerhonkson, NY

"Great guy's very clean and professional"

By Wendy
Saugerties, NY

"Basement Systems did a lot of work for me last summer. I was very satisfied with their professionalism, positive attitude, quick..."
Testimonials
from customers I've helped!
"I think this was one of the wisest investments we made in our home."

Thomas H. of New Hampton, NY

"Overall I am satified with the work. Kat in the office was welcoming and courteous. John the salesman was..."

Angelo P. of Rock Tavern, NY

"It doesn't feel like a basement it just feels like another room."

Susan B. of Pine Bush, NY
John Baccello

from

Basement Systems of New York
Title:
System Design Specialist
Hometown:
Pine Bush, NY
John's job as a System Design Specialist is to thoroughly diagnose your waterproofing issues. He then communicates this to you and helps educate you on the necessary solutions.
John has been trained in all methods of basement waterproofing and enjoys working with and educating his customers. He enjoys the problem solving aspects of the job. In this position he has a great impact on helping families solve their water and moisture problems so they can lead happy and healthy lives.
John spent half of his career in the construction field and the other half in sales. He has been in and out of homes selling real estate throughout Orange, Sullivan, Ulster and Rockland counties. He worked as a carpenter for many years and even helped build his own home. The combination of construction and sales helps John make an impact everyday with his customers.
During free time he enjoys spending quality time with family and friends.
Videos from projects I was involved with: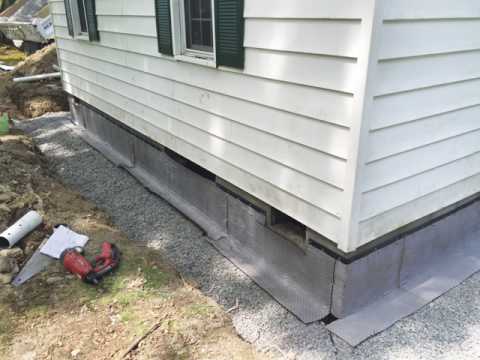 Basement Systems Of New York Saves a Gardner...
This home was collapsing, the visible signs of this were the foundation blocks were falling out and the...
Watch Video
Related Videos
Photo galleries from jobs I've worked on:
Before and after photos from jobs I've worked on: